Resource gathering has been multiplied by five times the default amount to fast track the story of Ark
SelectIon of immersive time-saving modS to help a lone survivor
There is a vast selection of "immersion" mods that have been added to spice up your play through, or even prevent any setbacks. (ie. Tombstone Mod, Craftable Skins)
Experience the full story of Ark here! Now with all of the DLC added to our Cluster Network, survivors can travel in-between the maps to face their respective bosses!
Fjordur has joined the Cluster!
Fjordur is now available to the HeiNet Cluster. See if you're worthy to wield the mighty Mjolnir. Or even tame a Desmodus to join you on your path to ascension! Starting July 1st, the map will become a permanent member of the cluster.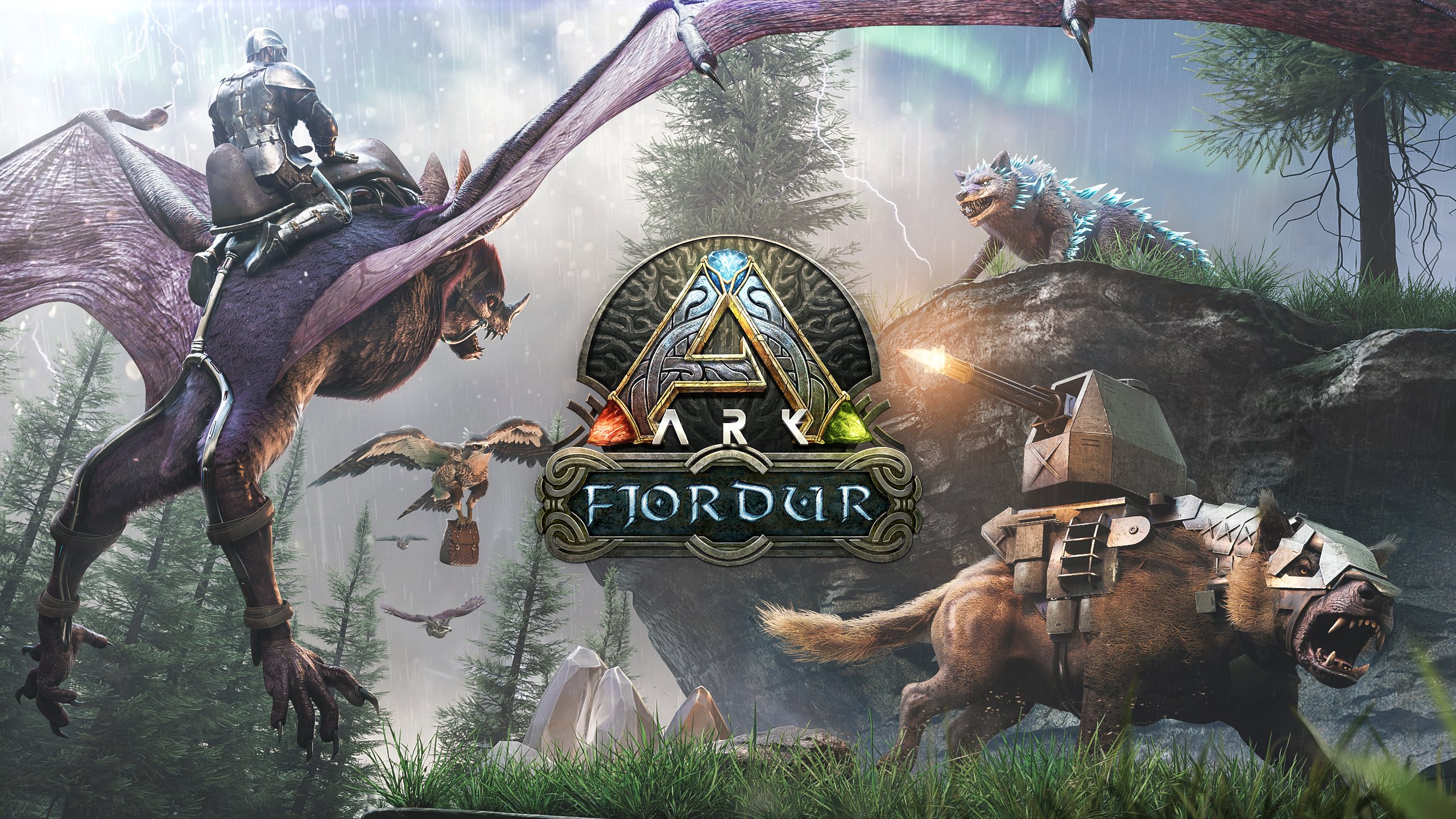 28-July-2022
-Added Crystal Isles to the Cluster! New wyverns available.
-Changed Tamed Dino perlevelweight stat to 5x
-Changed Honey max stack size to 10 (matching other rare-perishable goods)
-Changed Nameless Venom max stack size to 10 (matching other rare-perishable goods)
-Changed S+ Mutator Pulse cost to 2 Element
-Changed S+ Mutator Cooldown to 5sec
-Changed S+ Mutator Radiation stack to 3 (can now stack pulses 3x)
-Enabled Fjordur biome Teleportation!
-Fixed Cache Overflow Error! Please upload your dinos before transfer (DinoStorage soultraps increase player profile size too much.)
*Players affected by this error should NOT loose any data, simply re-join the destination server again. If you are mass transfering dinos with soultraps you should be okay*
18-July-2022
-Removed Ice Wyverns from The Island. Nest spawns can Now be found in Fjordur. (Sorry, broken spawner mod)
-Changed Max Stack Size multiplier to 2x
-Changed Raw Prime Meat stack to 10.
-Changed Organic Polymer stack size to 100.
-Made Fjordur a permanent member of HeiNet Cluster (Crystal Isles on the way)
-Began fixing Cache Overflow error when switching ARKs
3-July-2022
-Added Server to Ark-Servers
-Added Server to TrackyServer
-Updated BattleMetrics
-Moved cluster to SSD, reducing startups by 90% (whoohoo!)
-Fixed Difficulty settings (Offset: 6 Max Level: 180)
-Fixed Ice Wyvern nest locations. (added 4 possible locations)
-Fixed Dino clutter (DestroyWildDinos - for new possible spawns)
1-July-2022
-Added Ice Wyverns to The Island. Nest spawns can be found near Blue obelisk.
-Fixed Structure pickup (Structures can now be picked up 100% of the time)
-Fixed RCON settings (dev. info only)
-Fixed server proxy (server.heinet.us:270__ NEW address)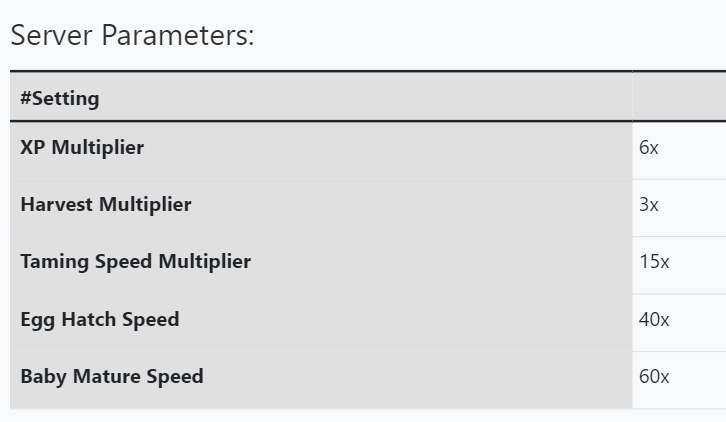 Vote for our Cluster now!
Find us on BattleMetrics, Ark-Servers, even TrackyServer